Butane has a wide range of uses, such as powering consumer and industrial grade lighters, torches, and outdoor personal heating equipment. In order to ensure the highest level of quality, owners of any butane-powered gear should carefully consider the quality of the butane they're using. One of the most trusted suppliers of refined butane and related products is Vector KGM. One of the reasons Vector KGM is held in such high regard is not only the quality of their products, but their willingness to share information through a comprehensive Material Safety Data Sheet (MSDS) that is updated regularly.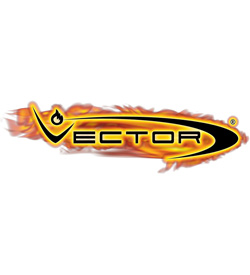 About the Company
Vector KGM is a California-based company that sells a wide range of products that require a butane refill, including torches, lighters, portable stoves and micro-burners. The company also markets several niche items and collectibles. Its full product lineup includes:
Lighters (jet torch lighter, tabletop lighters, pipe lighters, flint lighters, electronic piezo lighters, and Thunderbird lighters)
Collectibles
Pipes
Ashtrays
Cigar cutters
Humidors
Cigarette case.
Flasks
Displays
Butane gas
Vector Brand Lighters
Vector butane is the driving force behind the company's lighters, all of which are prized for their craftsmanship, innovative design, warranty, and competitive pricing. Each lighter has been designed to be long-lasting, and to produce flames that are wind resistant even in the most trying of conditions.
Jet Torch Lighters
Vector KGM's jet torch lighters lead the industry, regularly attaining high scores among products that rely highly refined butane. The company manufacturers one quintuple flame jet torch lighter, two quadruple flame lighters, nine triple flame lighters, seven dual flame lighters, and a whopping 23 single flame lighters.
Collectible & Tabletop Lighters
The company's highly refined butane also powers a full line-up of collectible and tabletop lighters, including: Viking, Tri-Pump, Megapump, VT Burner, Pyro, Thundra, Minitro, Rapid Fire, Nitro, and Crystal.
Pipe Lighters
Reliability and innovation are just two characteristics of Vector KGM's pipe lighters, which include five models: Rapidash, Gladius, Colt, Maximus, and Thunderbird. The Gladius and Colt models are especially ingenious as they incorporate 3-in-1 pipe tools in their design.
Flint Lighters
Flint lighters have come a long way over the last few hundred years. Today's top models from Vector KGM generate a flame not only through refined butane, but also the action of a small piece of ferrocerium that rubs against a rough surface, thereby helping create the flame. The company's highly sought after Pyro brand flight lighters come encased in black or brown leather, and are famous for their design and quality construction.
Electronic Piezo Lighters
Powered by a small, spring-loaded hammer that impacts with a small quartz crystal to create a spark and flame, Vector KGM offers three electronic piezo lighters: Venus, Capri, and Destiny. It also markets a TB-Insert for table lighters.
Thunderbird butane-filled Lighters
The company also sells Thunderbird brand butane gas lighters, each one designed to be wind resistant and refillable. New inserts can be purchased separately for all Thunderbird lighters, and the company offers custom logo services so each lighter can be emblazoned with a company or personal logo, name, or other wording.
Maintenance Information
One of the reasons Vector KGM products are so well known is because of their outstanding build quality and ease of maintenance. The company provides complete maintenance instructions for all of the lighters, torches, and other products that it sells. In addition, the company offers butane refill instructions, and instructions on how to replace flint in its flint lighters. Here are some handy tips on ensuring your Vector butane lighters work year after year:
Keep lighters free of dust.
Make sure to use lighter leather covers to keep out dirt and other debris.
A lighter's catalyzer area can be cleaned using a can of compressed air.
Vector Butane MSDS
In order to ensure that customers have the safety information needed about Vector Butane, the company provides an MSDS that can be downloaded from its website. The MSDS provides data for: Substance Identification, Hazards & Composition, Physical Data, Fire & Explosion Data, Health Hazard Data, Reactivity Data, Storage, Spills and Disposal Data, Transportation Requirements, and information on where to obtain 24-hour emergency assistance (through Chemtrec in the U.S. and Canada at 800-424-9300, and outside the U.S. and Canada at 703-741-6090.
Warranty Concerns
Vector has great warranty and return policies directly through them on nearly all of their lighters and torches. The company offers a limited no proof (and in same cases no-proof) warranty. Specific questions about returning an item for repair or maintenance should be directed to warranty at vectorkgm dot com. Products can be returned to the company at the following address:
Vector-KGM
c/o Service Dept.
6016 Triangle Dr.
Commerce, CA 90040
USA
Vector requires a $7 return postage fee for its tabletop lighters, and a return postage fee of $15 on international orders.