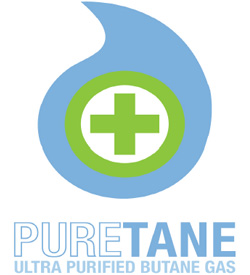 For the first time in nearly twenty years, the United States is producing more oil than it's importing from other countries. It's rather surprising then that very few companies are producing American-made refined butane. In fact, the vast majority of bottled butane sold in the American market is produced overseas in either Europe or Asia.
Although butane classics like Colibri and Newport have been around for decades, they often get stuck with the "tried and true" and are averse to innovation. It is rare that a butane company comes along and does something truly different. Puretane is exactly that company.
The Very Recent History of Puretane Butane: What Makes It Different?
Adam Hopkins started Puretane just a year ago with one main idea in mind: purity. Now called the "butane cowboy," Hopkins is an entrepreneur well known within the counter culture community for his unique products and passion. Puretane butane is just his latest venture into a new and completely untapped market.
Read More